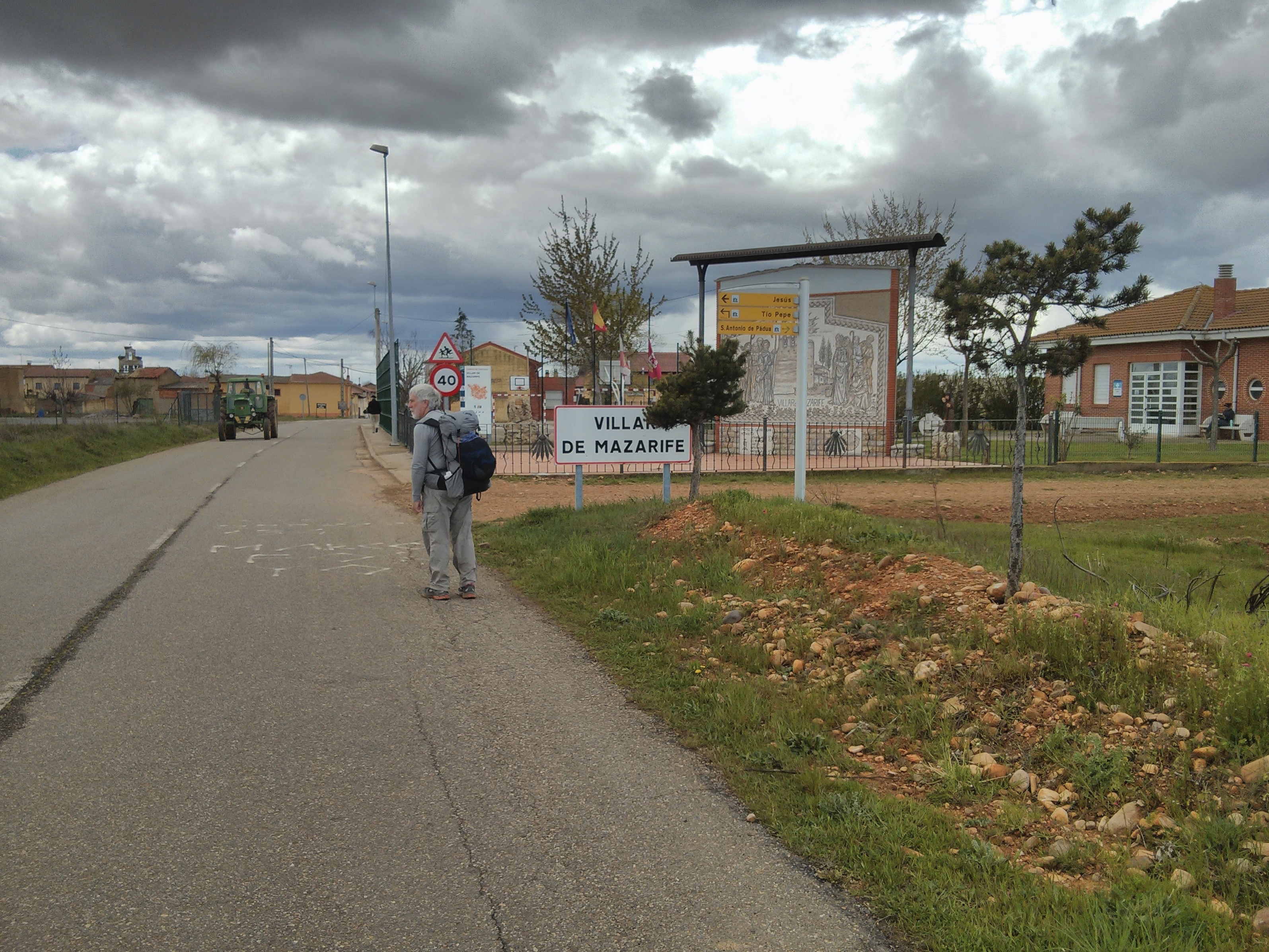 Charlie: Other pilgrims, especially from the US for some reason, sometimes ask how we heard about the Camino. Most people had a friend who had gone on it. We didn't though. We had not met anyone who had been on the Camino.
The first time we heard about the Camino was in a TV miniseries called "Spain… On the road again"  (2008). It was a cooking oriented travel series where they toured several parts of Spain. The group was: chef Mario Batalli, Gwyneth Paltrow, NYTimes columnist Mark Bittman and the very cute (trust me on this) Spanish actor Claudia Bassols. The series is worth watching just for the opening and closing videos of Willy Nelson singing "On the road again". They did a segment on the Camino and even walked it for a ways.
"On the road again" was already one of my favorite songs and now it is my Camino theme song. It think about it every morning as we get started walking.
Of course, everyone on the Camino had seen "the movie". Just this morning we were talking to a guy from Florida who was talking about quitting smoking in the Camino and we mentioned the Canadian woman and he thought he would have about as much success as she had. I think we are responsible for maybe a dozen people seeing "The Way". We might make another post about the movie but, for now, the main things they left out were the blisters and the bad weather.
We are on Villar de Mazarife resting on our room. We are going to have a vegetarian pilgrims menu tonight.
And it really is true that "I just can't wait to get back on the road again."