Charlie: We stayed at a nice casa rural last night. It was out in the country, off the Camino, so they picked us up and dropped is off at the same place in the morning. Excellent food.  The public area had an open fireplace (without and with flash)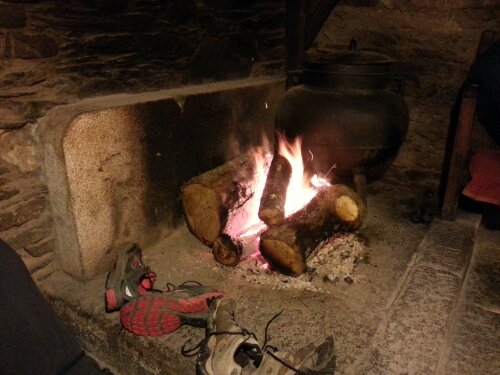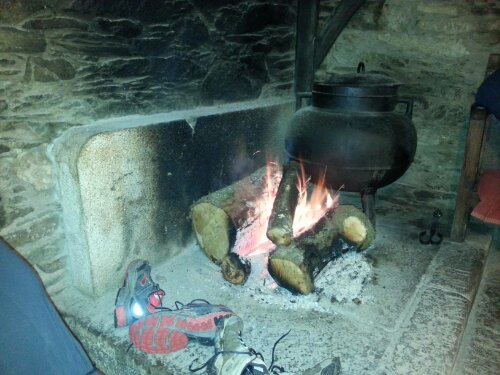 Over it the ceiling made a large cone where they hung meat to be smoked.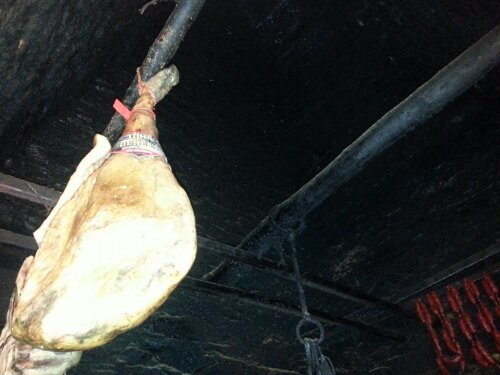 We spent a few hours there with our phones, talking to other guests and watching the kids playing.