Charlie. We stopped for a break at an albergue and casa rural we had stopped at last year. It starts with a great door.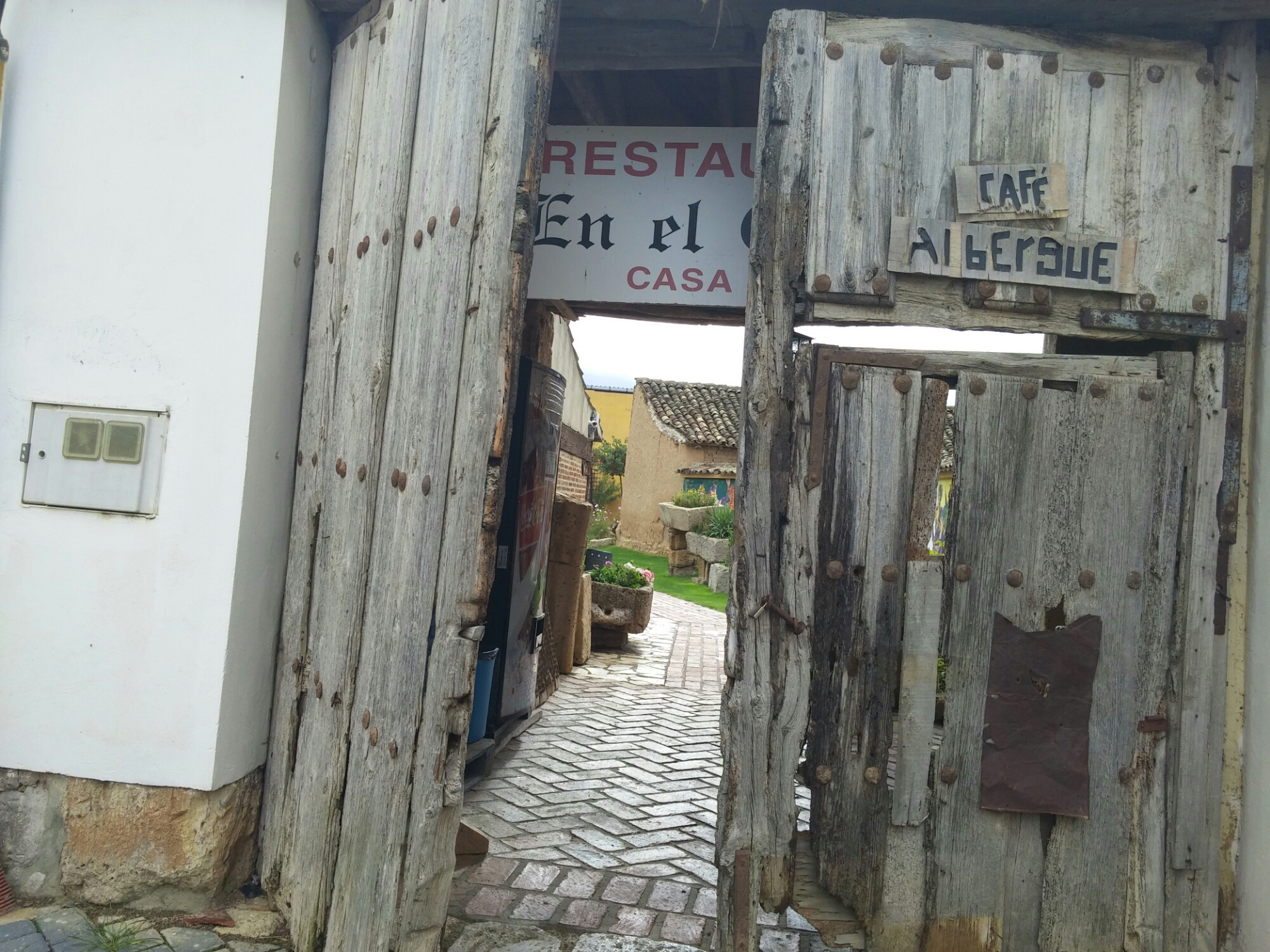 Inside is a mural.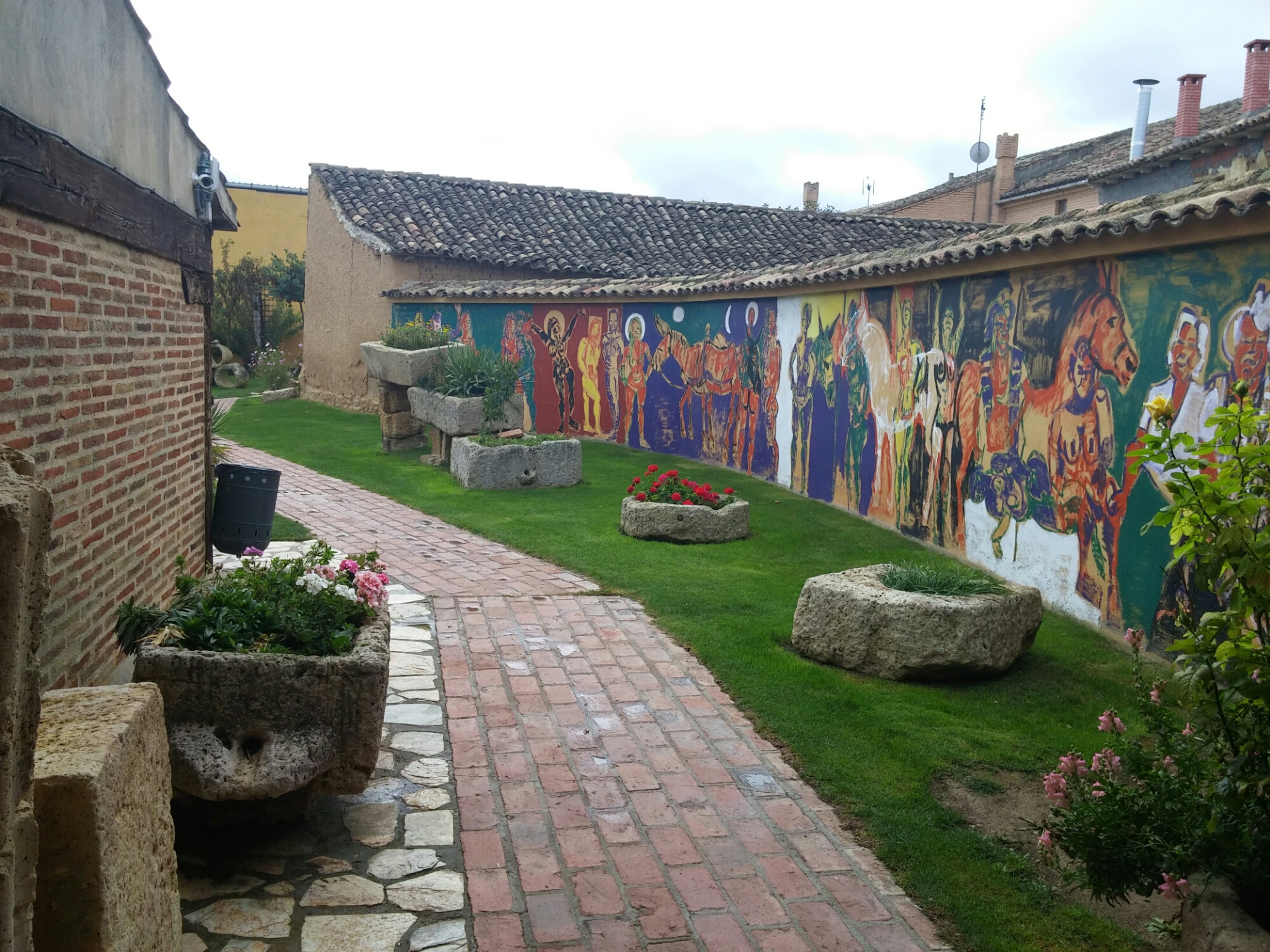 Then round the corner to the bar.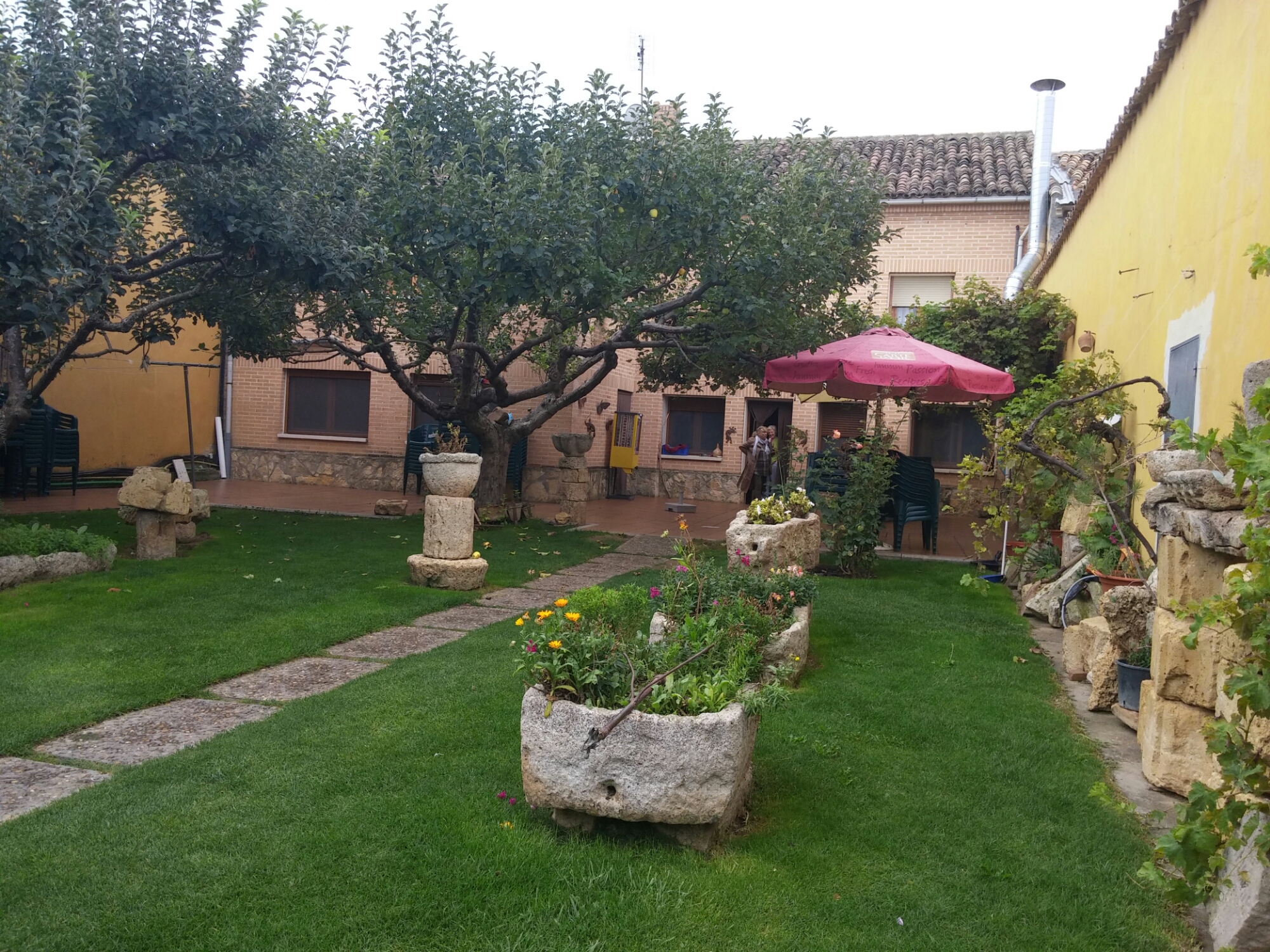 We were welcomed by a friendly woman (we took her picture as we were leaving)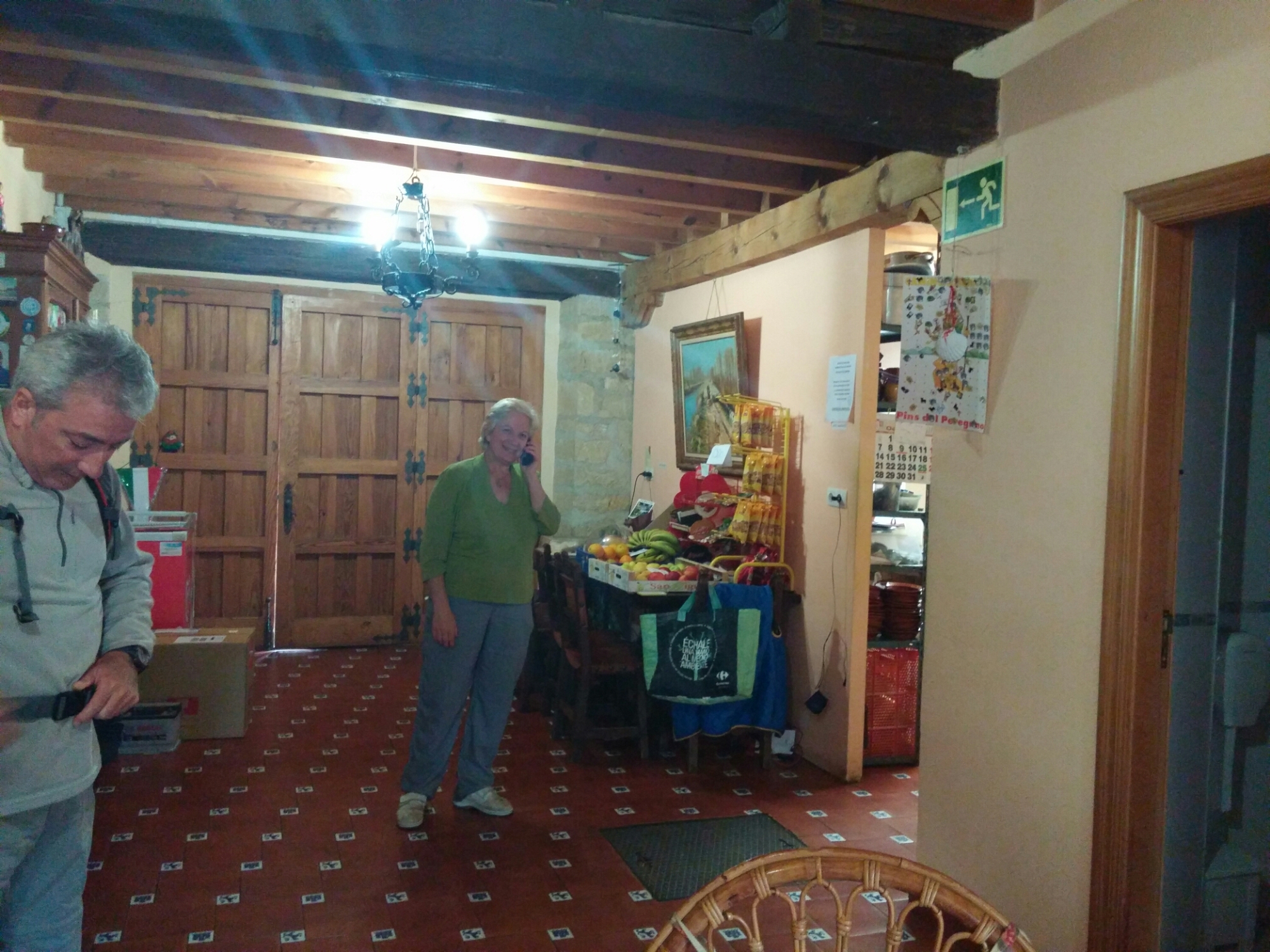 Just one other guy there around a cosy table. Charlie had the grande cafe.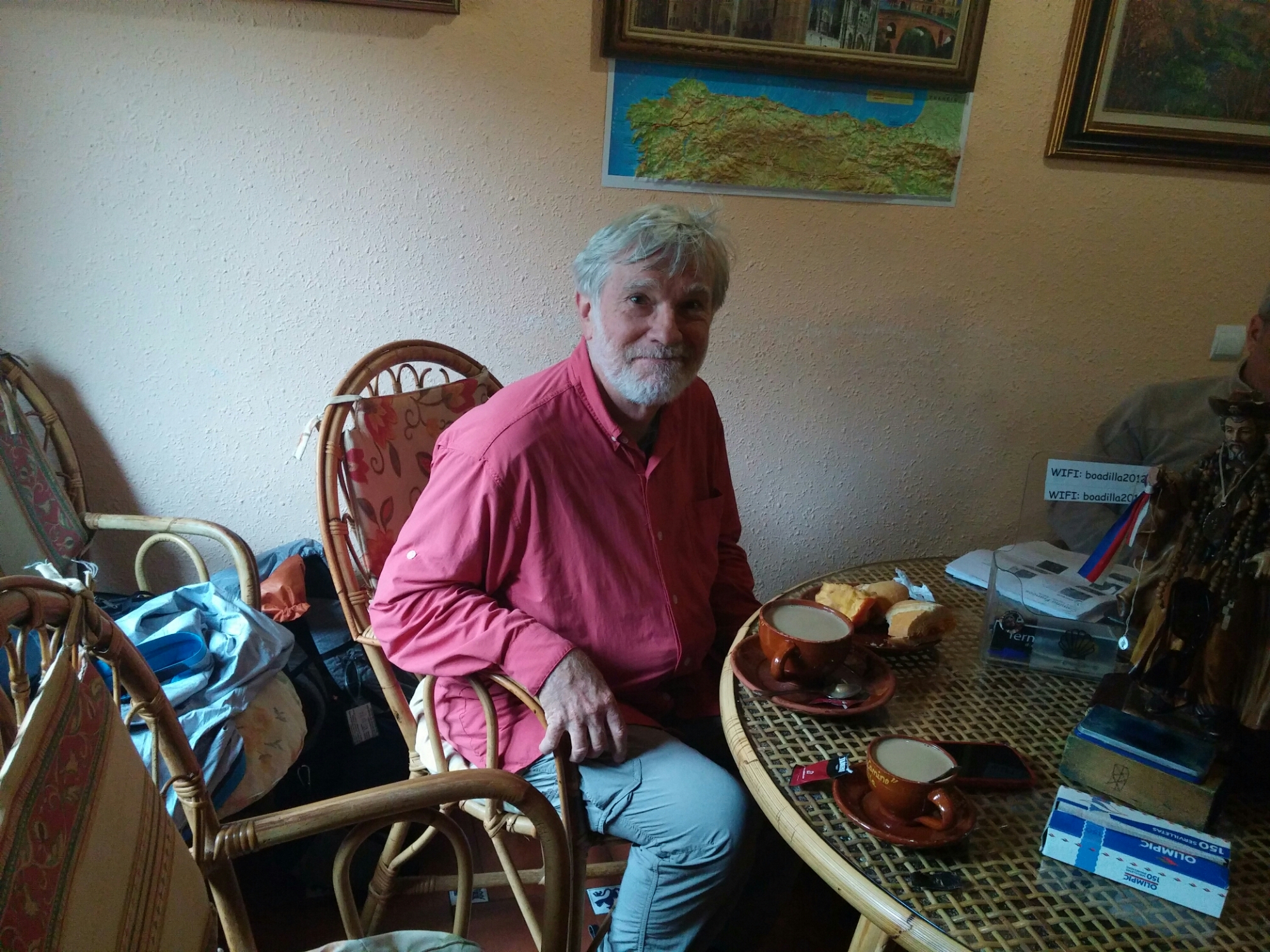 Around the corner is the kitchen where she whipped up the best egg and chorizo bocadilla you can imagine.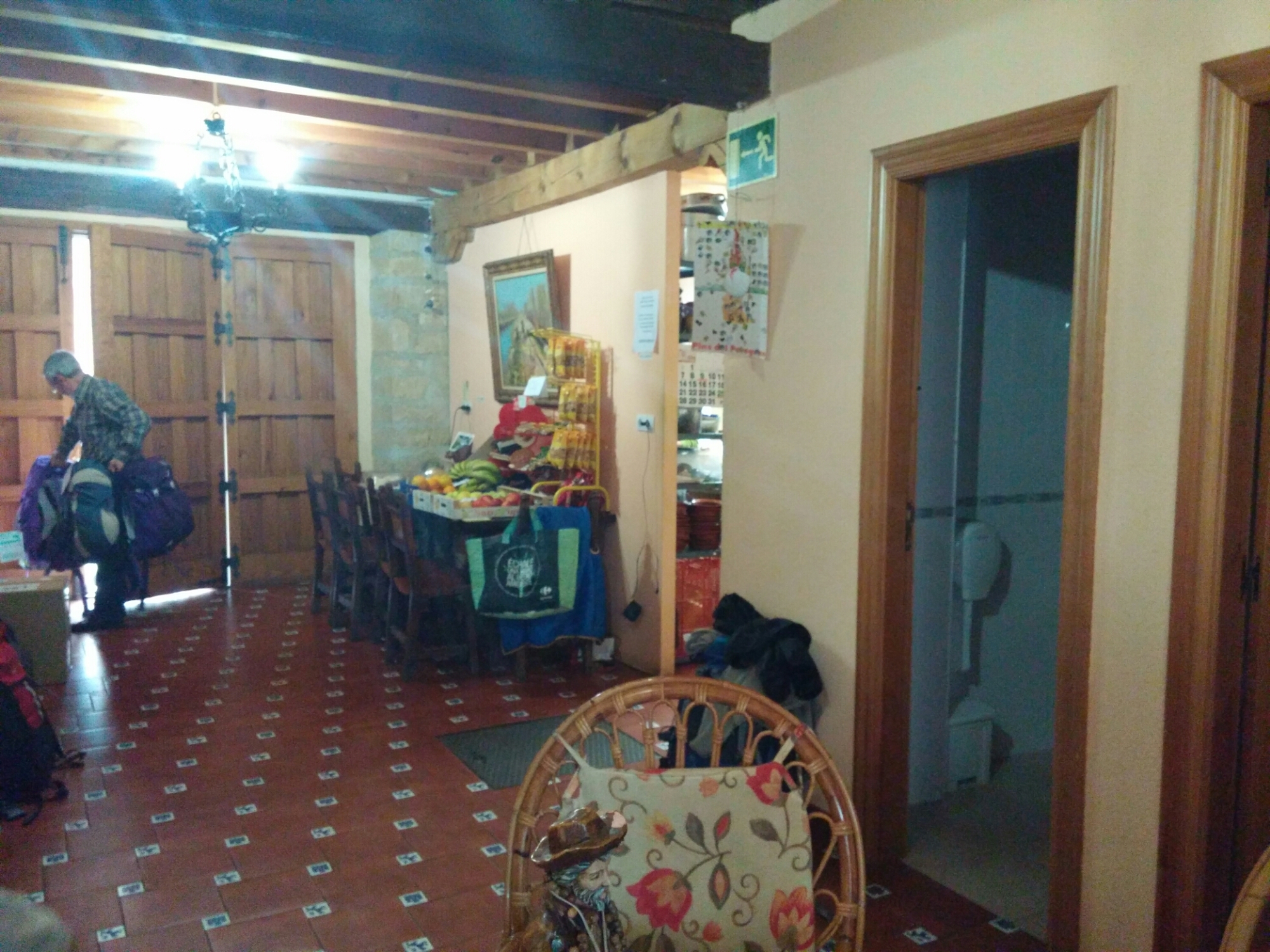 More photos here:
https://www.dropbox.com/sc/g99masy3h8vd8p4/AAC-SFHKEov_bUVq_NTrIK1Ea