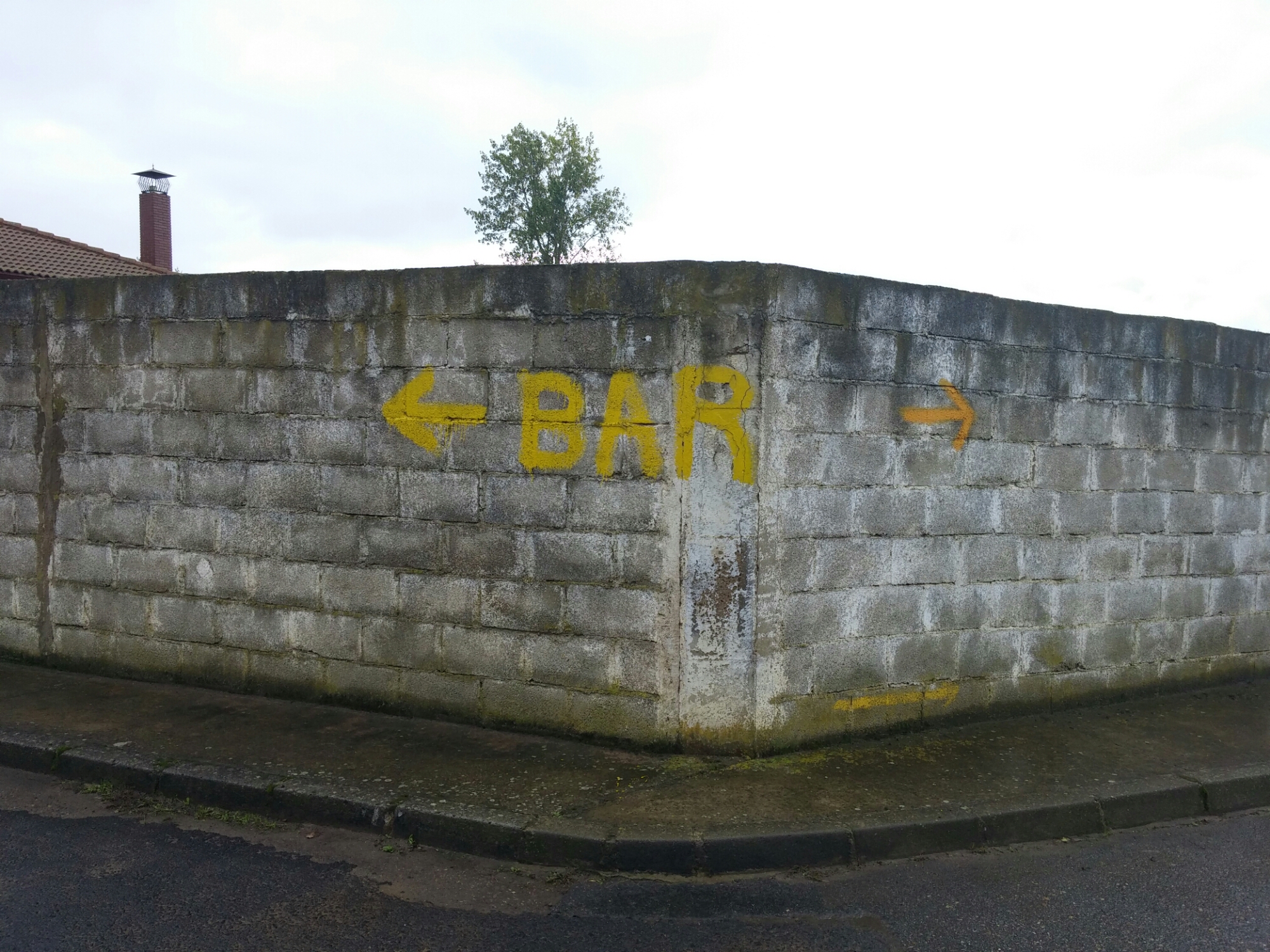 … except when a bar calls.
Wynette. In the towns we pass through on the way to our destination for the night, we rarely pass up a bar. If we're lucky, there will be a town every 3 to 5 miles. Most towns are tiny and often have only one bar. The bars are where you get great coffee, a bite to eat, and, most important, use the servicios (what we'd call a bathroom and the Brits would call a loo). Also great to rest the feet for a bit.
Bars in Spain are essentially what we call cafes in the US. They do serve beer and wine, etc., but the drink most requested as the weather gets colder is café con leche (espresso coffee with hot milk).