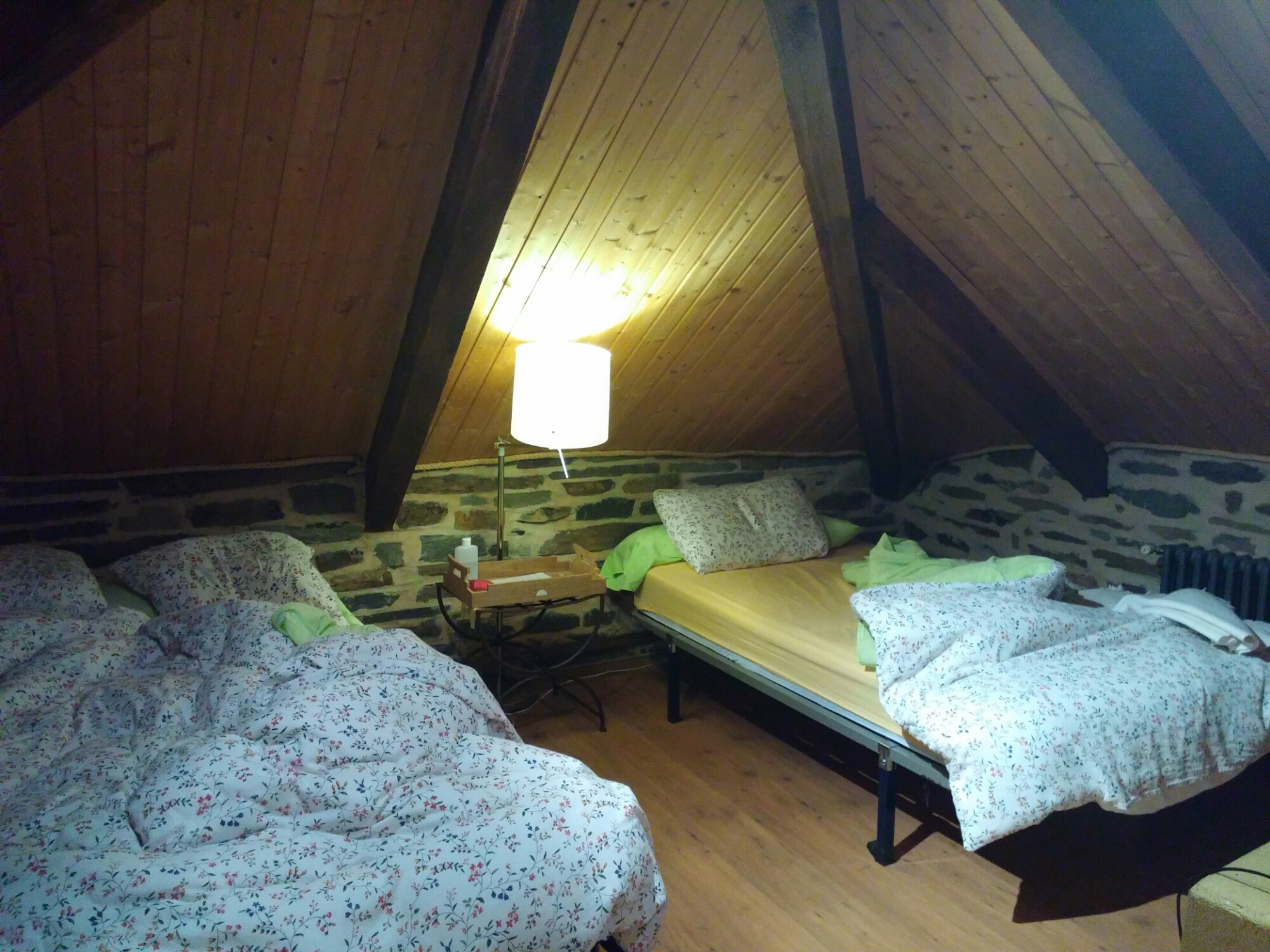 Charlie and Wynette. We had this interesting room in the casa rural La Rosa de Agua in El Acebo. It was the biggest room we have had.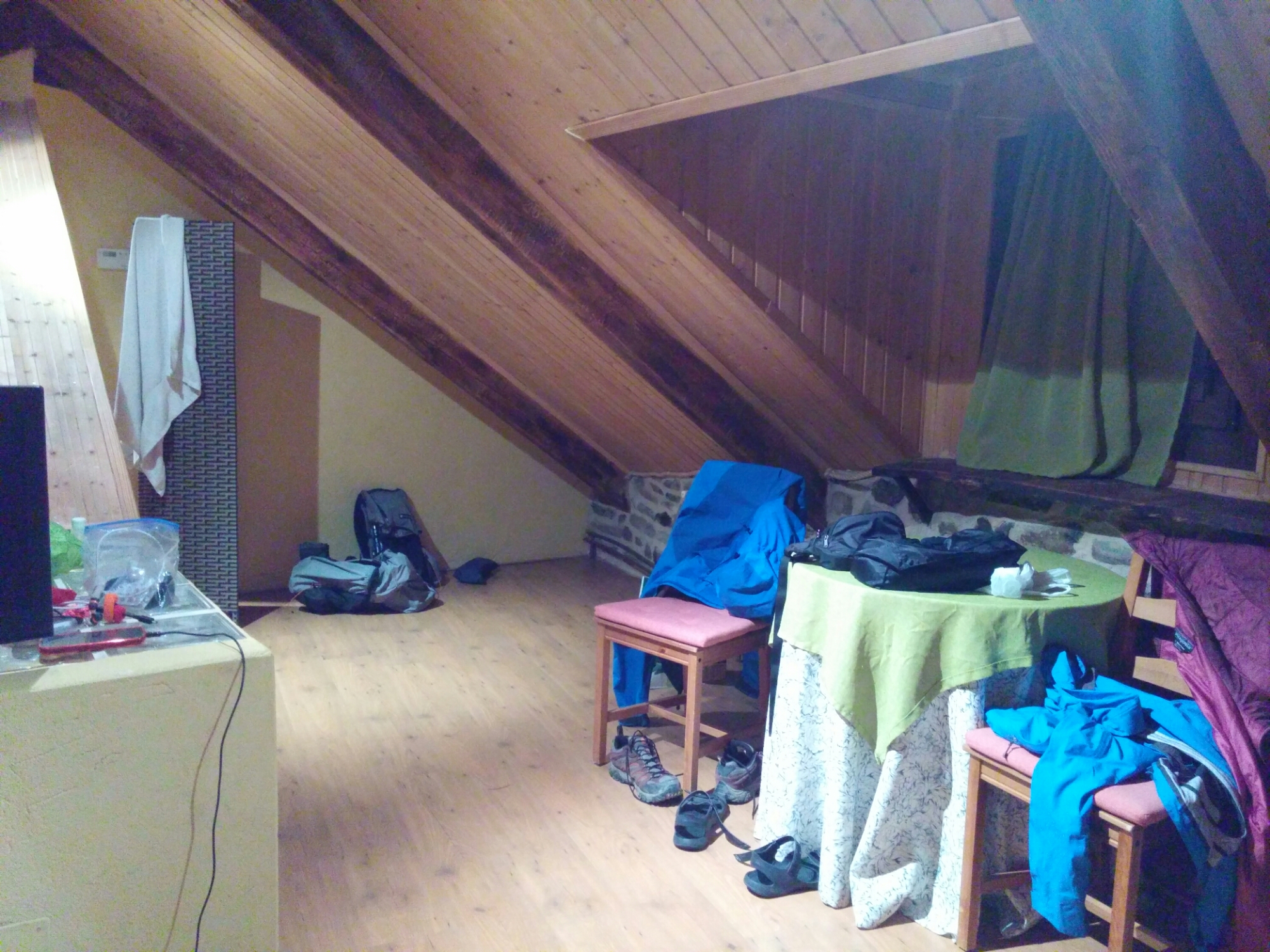 As you can see we spread out. Hard to believe that all fits in two packs.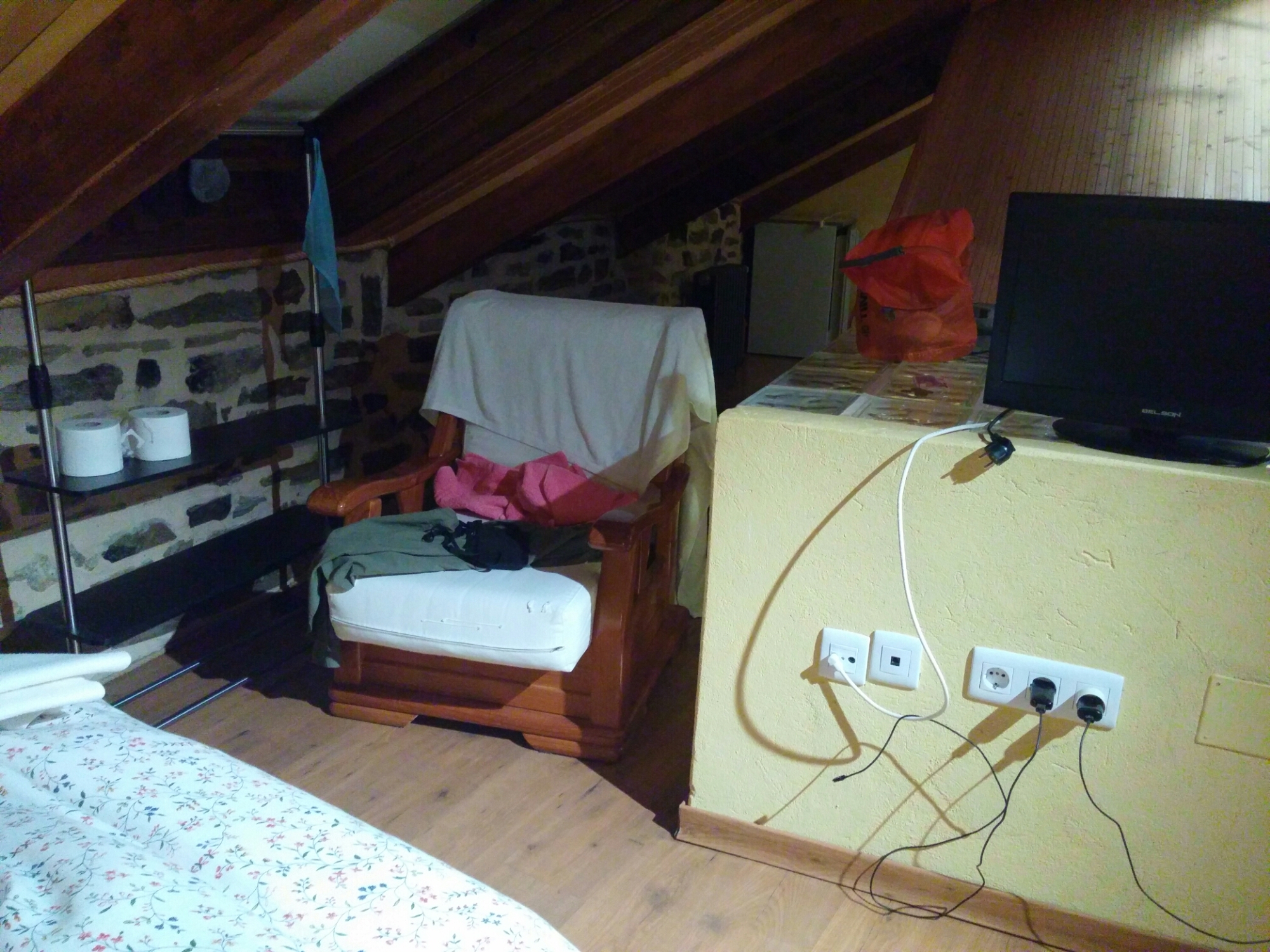 Casa rurals usually provide a kitchen. In this one Wynette made tea, something she has been missing.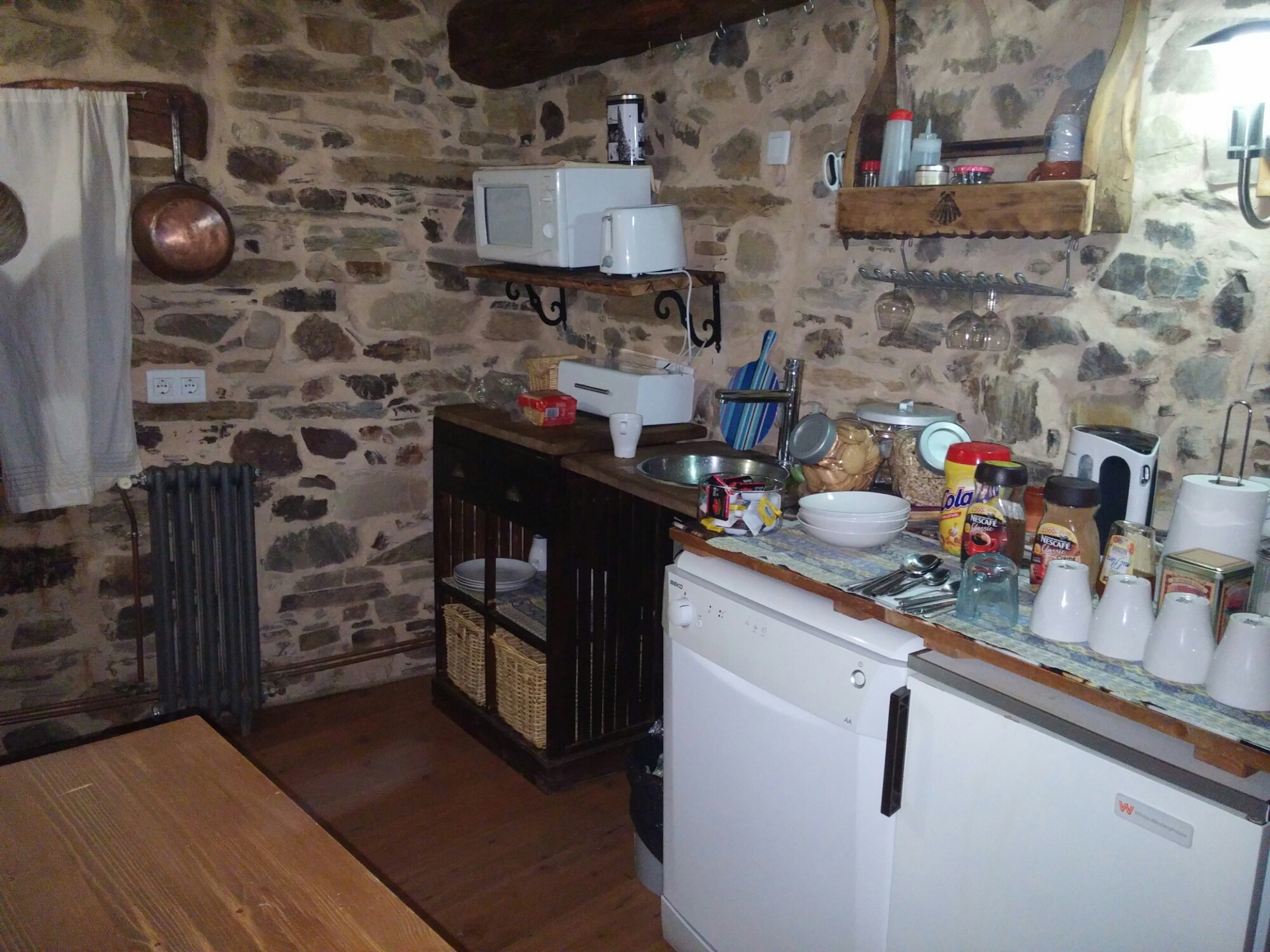 This is a place we stayed last time. We stayed two days then because Charlie was sick. We loved staying here again. The room and kitchen are pretty and comfortable and the young couple who run it are so hard-working and kind. They have a little tienda downstairs. We bought bread and cheese and tomato for a sandwich for dinner. She gave us an onion she had and also squirted our bread with olive oil when she cut it for us. La Rosa del Agua is in the mountain village of El Acebo. Beautiful views from the window and garden.