Charlie and Wynette. We took the bus to Santiago today from Ponferrada. It was a low key day for us. We had a good 4 hour bus ride then walked to our hotel then to a restaurant we liked from our last visit here. After eating, we walked to the cathedral. Things seemed quiet there. Even the bagpipes didn't seem so loud. It was fun to see pilgrims arriving in Santiago, imagining what they might be feeling. We hoped we'd see some of the pilgrims we had met at the beginning (mid-september) who were traveling the typical stages because they'd be arriving right about now. But we didn't see any familiar faces.
Both towers of the Cathedral are being renovated: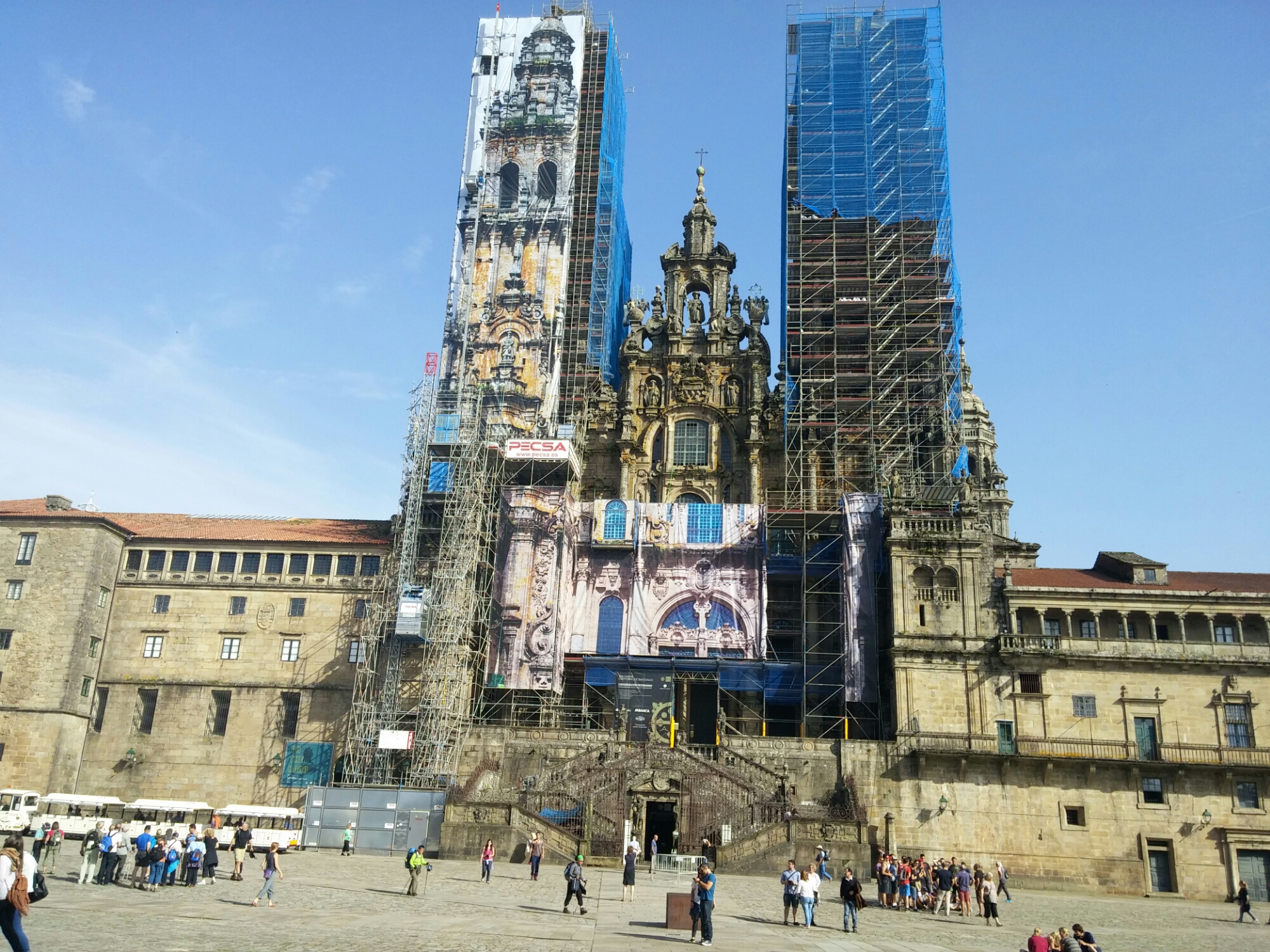 Here is St. James at the entrance: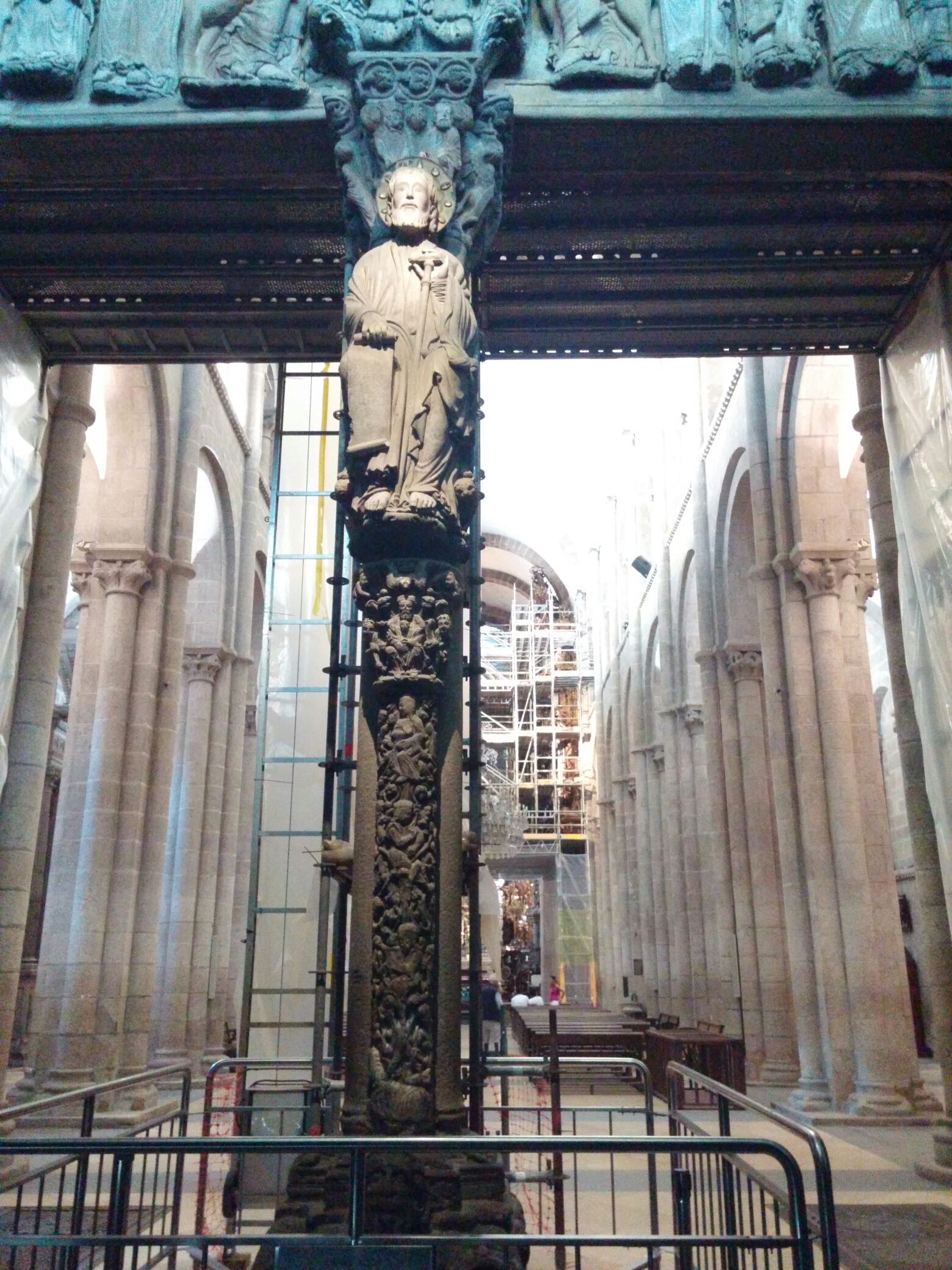 And another saint inside.