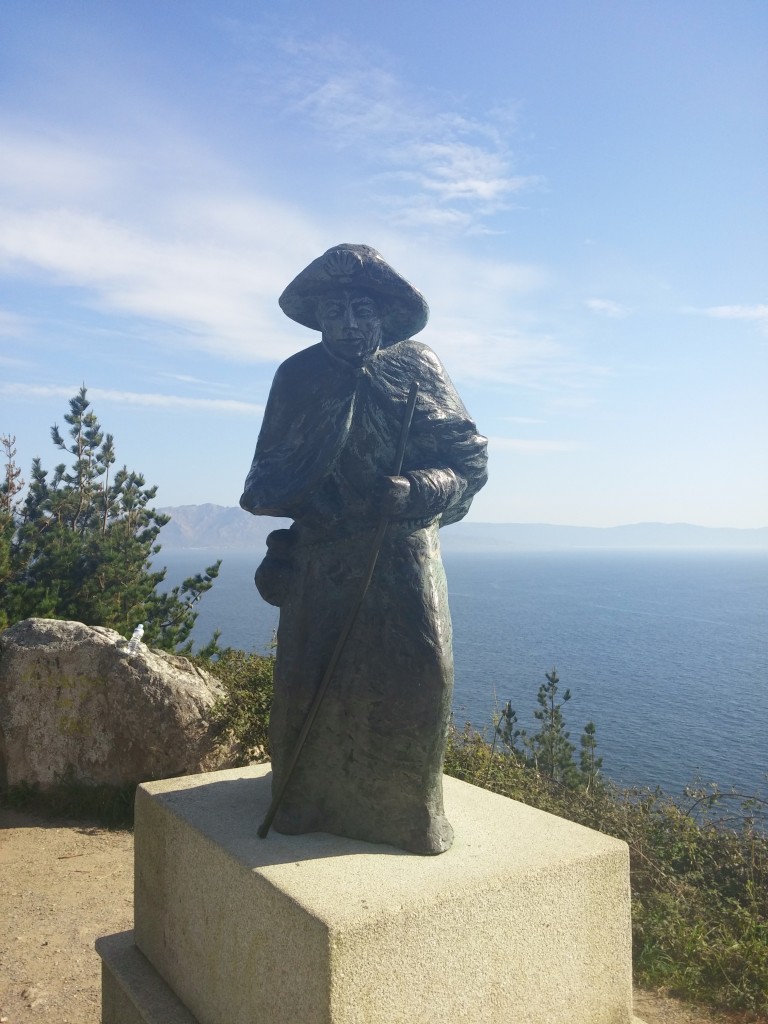 After you have made it to the end of the earth what is left? Getting to Finisterre was a goal. We had planned to go on to Muxia (another two days) and then see some other places for the last week. But foot problems, while not preventing going on, made it sound less fun. We talked about various tourist places to go, mostly along the north coast of Spain but that would involve switching to "tourist mode" from "walking mode" and we weren't in the right state to make that switch. Also some minor issues came up at home.
So the upshot is that we decided to come home 10 days early, a 46 day trip instead of a 56 day trip. We switched our plane reservations and took the bus to Santiago, the train to Madrid and the plane to Albuquerque. We have been home a week and are just getting over jet lag.
Overall we were very happy with the trip and are already planning our next walking vacation.