We blogged about the market in Barcelona which was a large central market with fresh fish, vegetables, fruit, etc. Looking for something similar, we went to the Mercado de San Miguel in Madrid: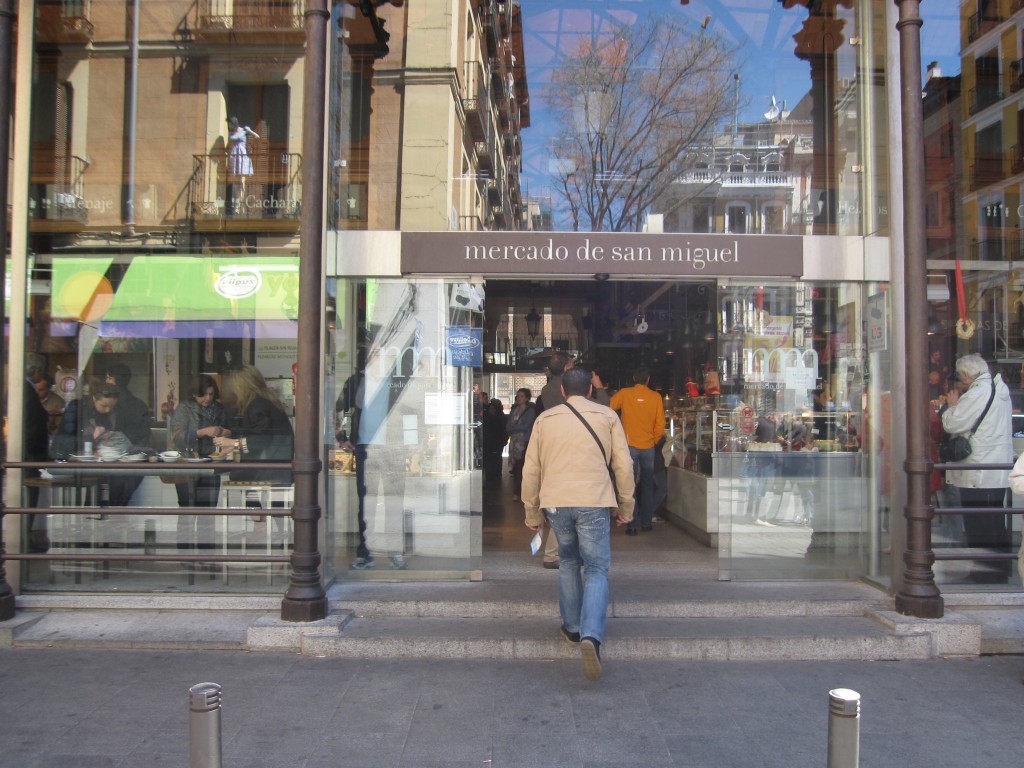 We found something completely different. It is a tapas food court. But don't think of the low-quality food courts in malls and airports. This stuff is top quality. You walk around and see a wide variety of delicious looking food, all available in small quantities for 2-4 euro. There are high tables, mostly stand-up, in the center. The glasses in this picture are filled with gazpacho: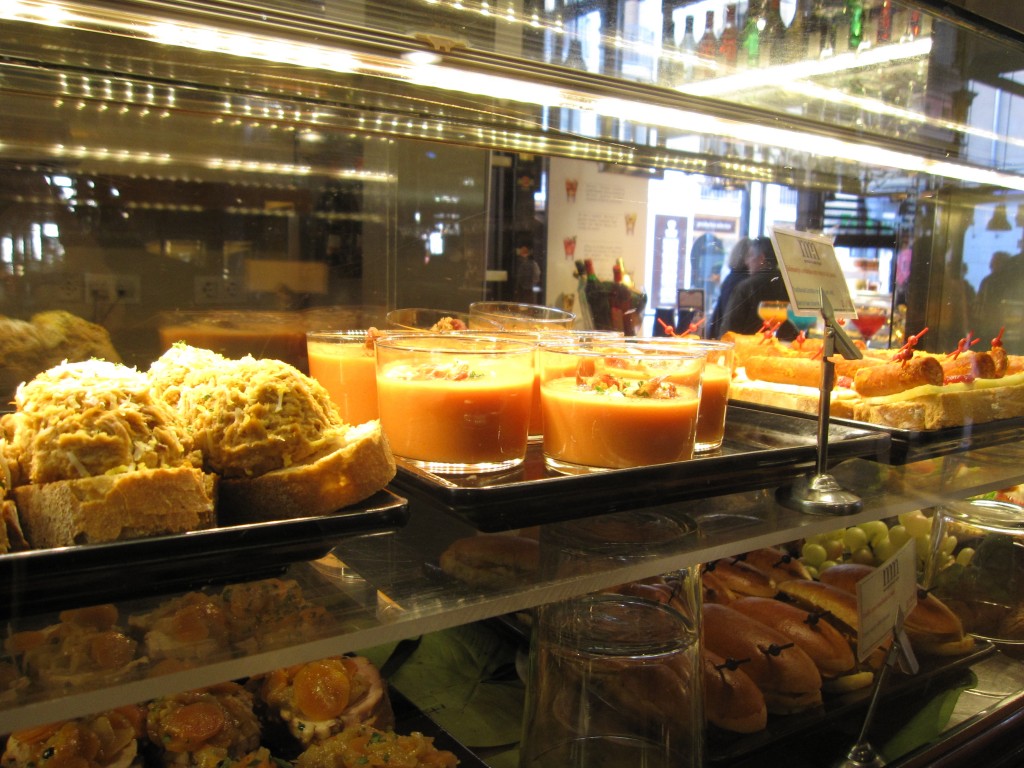 Lots of beer and wine is consumed:
and "postres":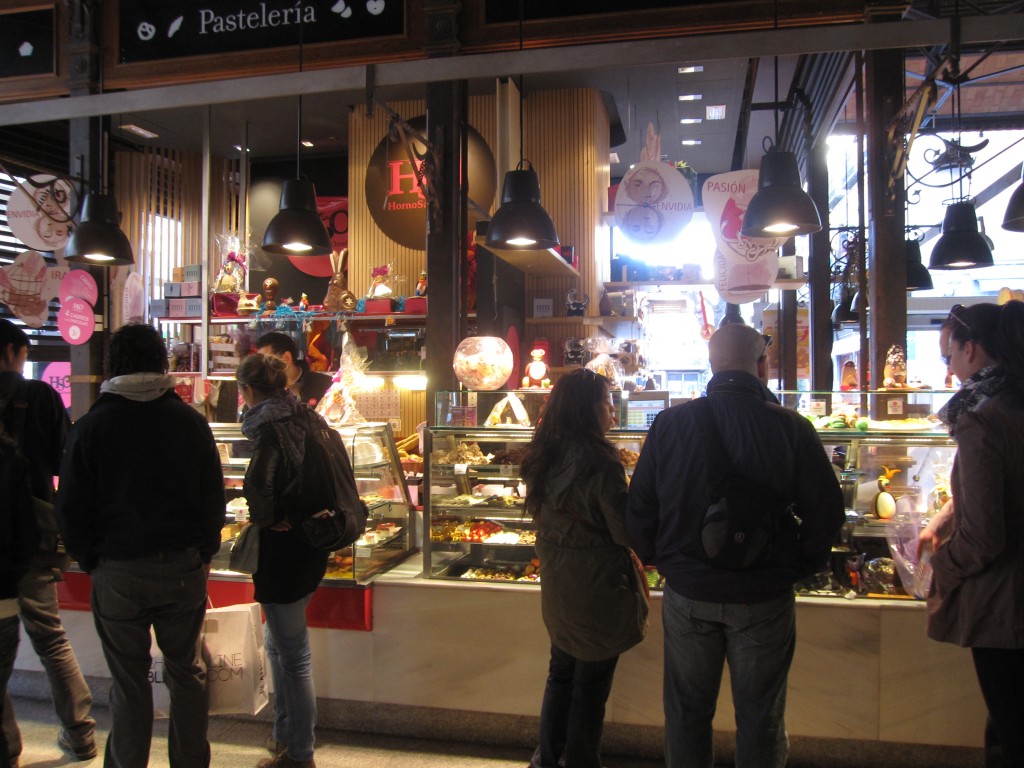 We ate there twice. We could have eaten every meal there, there was so much variety. It was hard to decide what to have. What we did was have something that looked good and repeated that until we weren't hungry any more.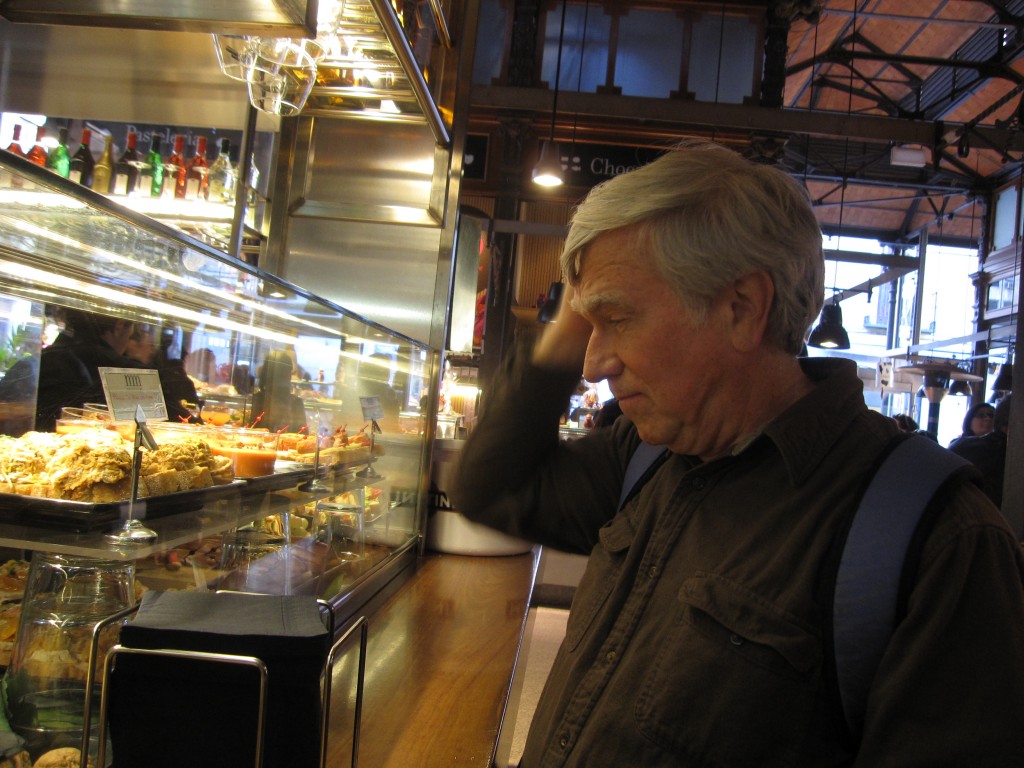 And then we had churros dipped in thick hot chocolate: