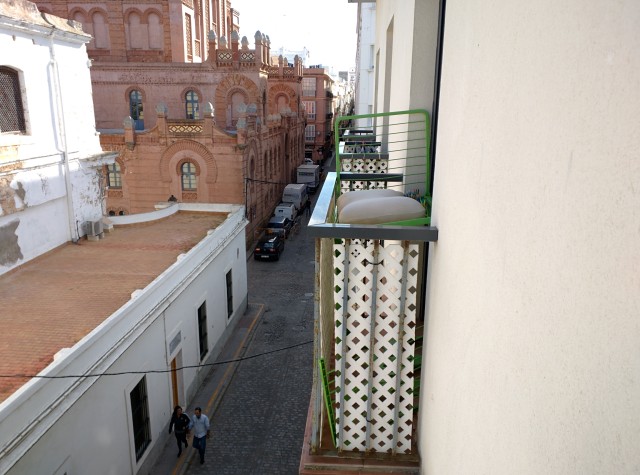 Charlie and Wynette: With three people, airbnb works great. Ours had five little balconies. Above is a view from one of them. Old church across the street and old theater next to that. We were on the third floor (no elevator).
Here is link on airbnb. (You can read there that we were on the second floor but floor 2 in Europe is floor 3 in US. In Europe the ground floor is numbered 0.)
Below is Charlie at the table in the living/dining room with the pretty blue curtains.