Post by Charlie: Cadaques was my favorite place on this trip. It is picturesque to the max.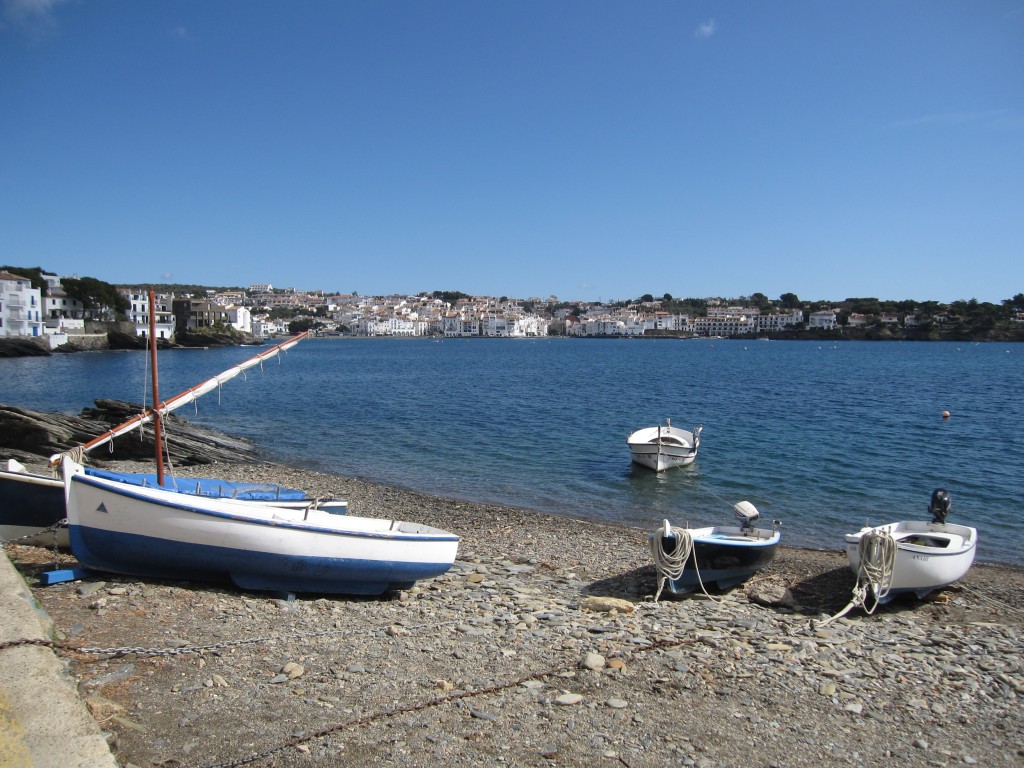 Everything is perfect. It is on this peninsula along the Costa Brava above Barcelona about half the way to France. It is only accessible by bus over a narrow two-lane, windy mountain road so it is pretty isolated. As the guide books say, it has managed to retain its charm. The town is all white and situated on a beautiful bay with boats moored in it. There was a perfect, small sailboat moored there the whole time. We thought maybe the Cadaques chamber of commerce owned it and just kept it there for show. It did add charm to the bay.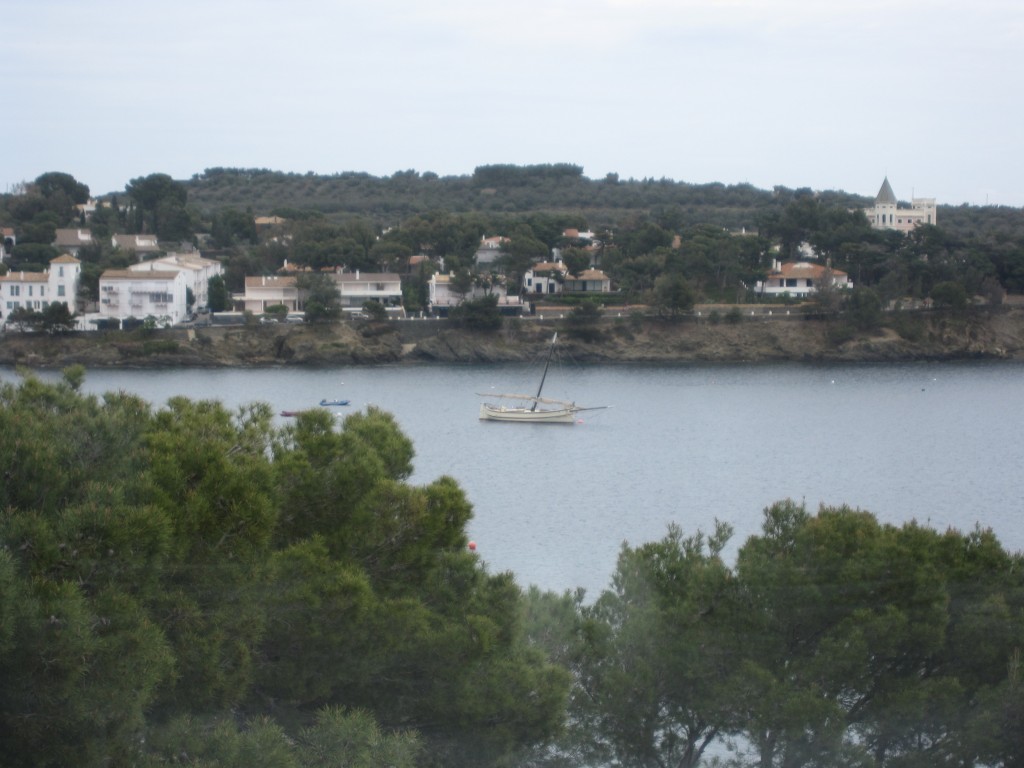 No real local fishing is done here any more, of course, although the locals come out with rod and reel and fish the bay from the shore.
You can walk along both sides of the bay and it is rocky and amazingly beautiful on both sides. One side has a little island that you could go out to on a little bridge and it was so charming and pretty you could hardly believe it.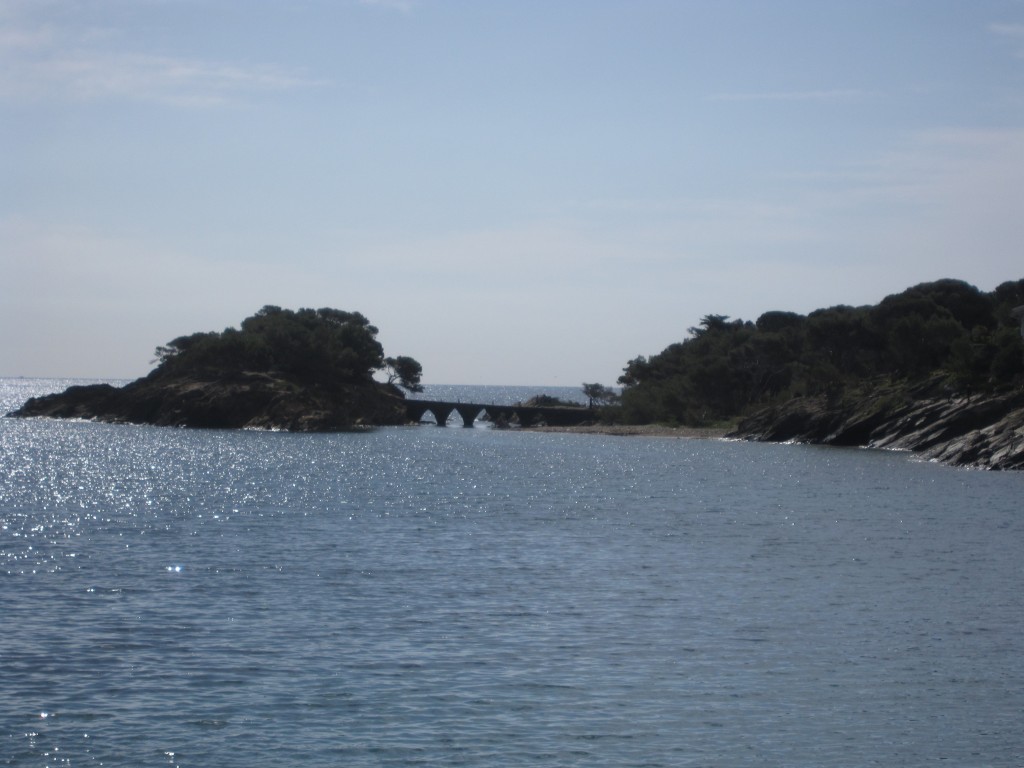 And one end of the little island was a sea monster of some sort: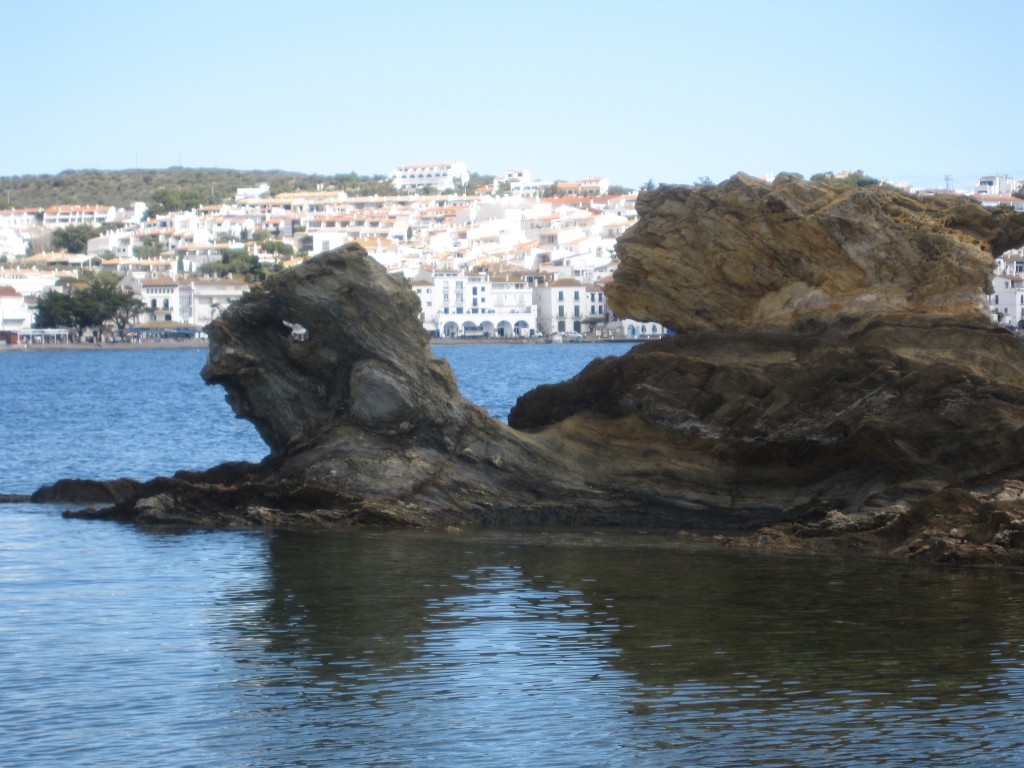 The bridge did have a barrier and a sign from the local police saying something along the lines of "forbidden" in Catalan but everyone, including us, just ignored that and crossed over and walked around the island anyway.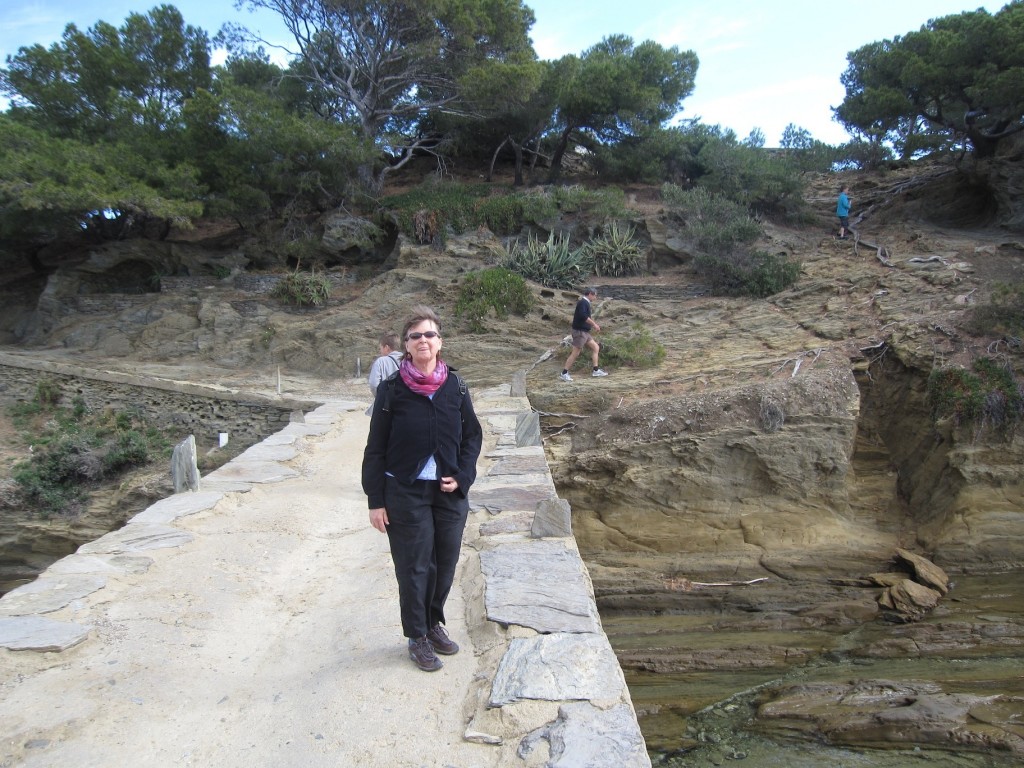 The city itself has the requisite winding little lanes and is also picturesque to a fault. The local building material is this flat stone that makes up all the walls and (do I repeat myself?) is picturesque.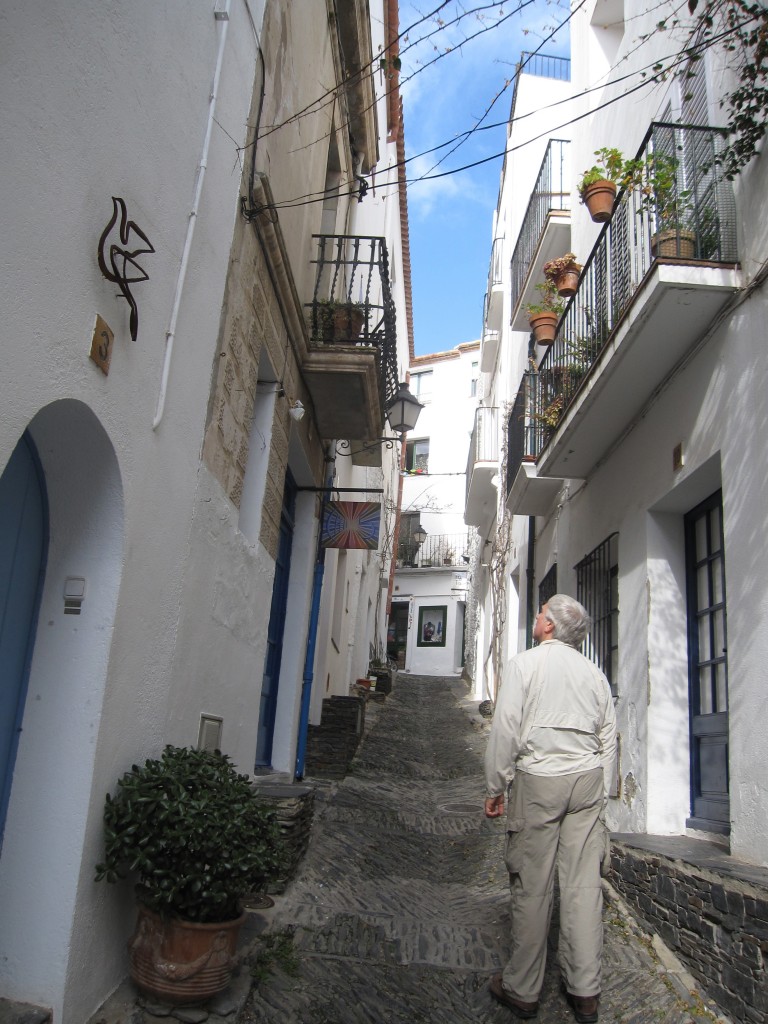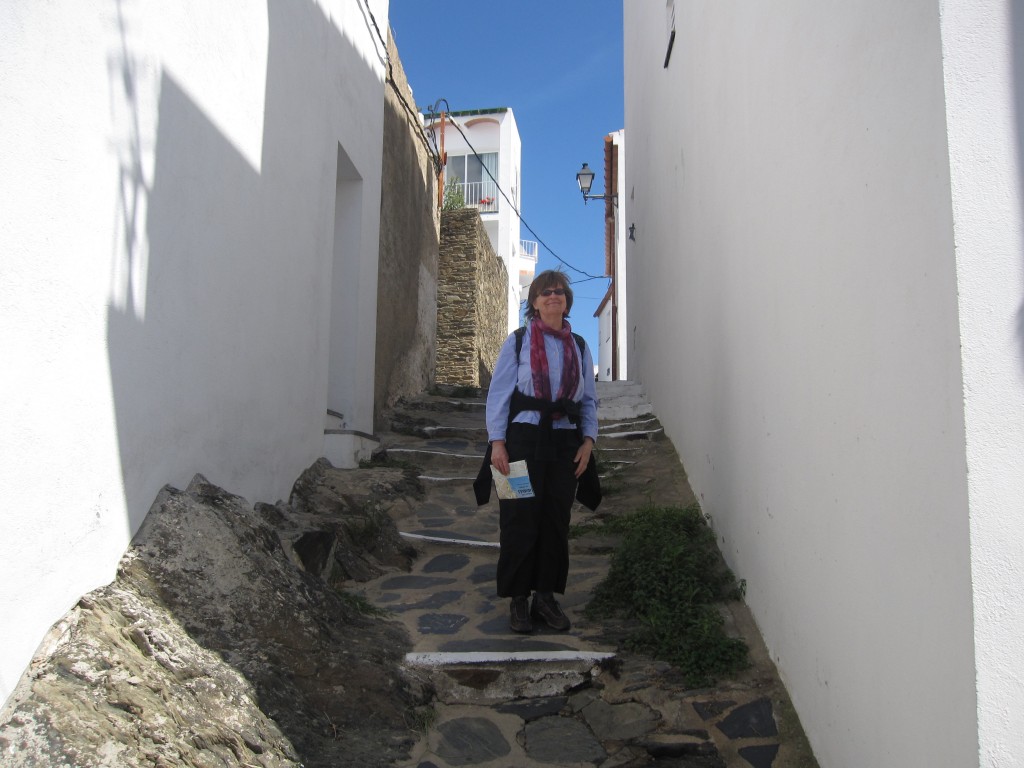 Out hotel was on one side of the old town, on the water. Our room had "no view" as they said when we reserved it, but it had a little balcony with a table that looked out over some nearby gardens. We had breakfast on it every day, and sangria in the evenings and it was great.