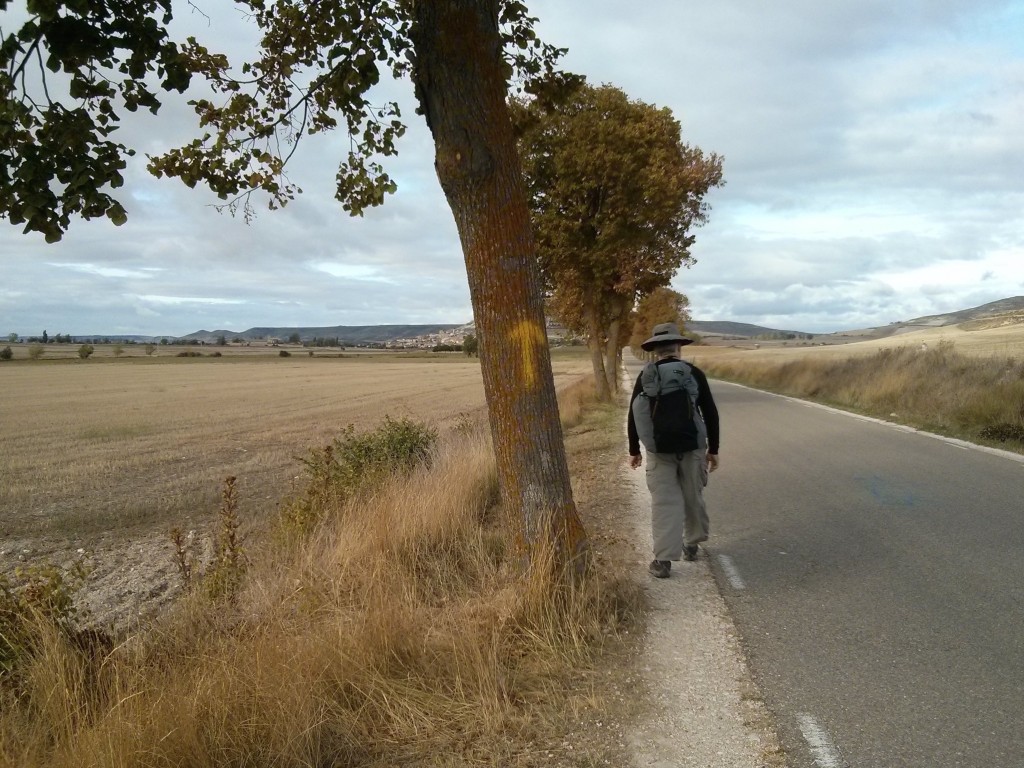 Charlie. The thing we loved about walking the Camino was that it was like being in a little world. You start out, say at Roncesvalles, as we did on our first Camino and you have 790 km to Santiago (see the photo in the blog of our first trip). 790 km is so far it seems a long way off and it is hard to think about getting there.
You walk 20 km, find a place to stay, do some laundry, write in your journal or blog, look around the town, have dinner and go to bed. You wake up the next day and you have 770 km to Santiago and it seems just as remote. So you do the same things again and the next morning you have 750 km to go. As this goes on you realize you are in the little world, a socially constructed reality. You do the same things every day and it seems like it will go on forever. The towns change but are more the same than different each day. Your only job in this world to do the things I mentioned plus have adventures, notice things and talk to people. It is a delightful world to inhabit.
The great thing about the Camino is that the world is already constructed for you. Most of the towns you pass through continue to exist mainly to serve pilgrims. There are thousands of other pilgrims sharing the world with you. When you talk to people on the Camino you have the standard questions: What country are you from? Where did you start? Where did you start today? Where will you spend the night? How are your feet doing? And the implicit question: what interesting Camino experiences have you had? What you do back home comes much later, if at all.
The reason we went on a second Camino was to go back into that world and continue exploring it. We didn't want to recreate the experiences we had, we wanted to recreate the world we were in and have new experiences in that world. The first time in the world we did not explore it as much as we wanted. There were new experiences to be had.
We often thought about experiences from our first Camino, not to try to recreate the experiences but for the joy of reminiscing. We turn a corner and remember that last time on this stretch we met a couple from Alberta and that the man was legally blind and they tried to buy bread off a bread delivery truck. This time on another stretch we meet a couple from Australia.
It was very satisfying to walk the Camino again: to think about our past experiences, to do things we had wanted to do, to plan a bit better than last time.